Litigation Tips for Hiring a Construction Expert Witness
Expert witness research, verification, and selection can be a major hassle in situations involving serious building defects. Will Smith, President of GCI Consultants, is an expert on specialists thanks to his four decades of knowledge in building envelopes. A few months ago, he gave our readers some advice on how to get the best expert witness services for their case.
In what ways might construction lawyers make use of various types of experts?
There are three main sorts of specialists that are typically consulted in such situations:
Professional Architects
Professional Engineers
Specialists
Due to their breadth of knowledge, architects and engineers are frequently consulted for such scenarios. In addition to generalists, some have in-depth knowledge of a specific field, such as roofing. An expert roofer has likely worked for many years and may have earned credentials in the area, such as that of a Registered Roof Observer or Registered Roof Consultant. This means that they will be better versed in the use and care of roofing materials and techniques.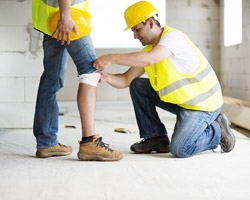 Why Is It Beneficial to Rely on a Specialist Rather than a Generalist?
Although a well-rounded expert's contributions are always appreciated, there are times when the expertise of a specialist in a given field proves invaluable. As someone who does this work daily, their input could be more valuable than that of an architect.
It's not completely off the mark; however, it does vary by area of expertise and nature of the issue. Architects can serve as credible witnesses in a variety of legal proceedings.
An architect or PE, for instance, can conduct their inspection to testify as an expert witness in a case involving allegations of an improper window or door installation in a building and determine whether or not the work was completed in accordance with applicable codes and manufacturer guidelines.
But suppose the complaint is not related to poor installation but rather to a problem in the window's construction or design. You need someone who can put words to that flaw in this circumstance. To bridge the gaps in knowledge, GCI has experts with relevant expertise. We also have a fantastic amount of expertise in terms of utilizing these products and can speak regarding particular product requirements.
Who's a qualified construction expert witness?
To put it briefly, anybody the court decides is fit.
Before a case goes to trial in front of a jury, the court must determine whether or not the experts involved are credible. Before providing testimony, experts' credibility is frequently questioned. The judge will then decide whether or not the expert can testify on problems within their area of specialty.
The attorney must ensure the expert's expertise, skill, and training match the case's demands.
What misconceptions do construction lawyers have about experts?
It's not a common misunderstanding, but I understand that some lawyers are hiring experts to have them back up their preconceived notions about the case. When I'm being examined as a potential expert witness services, for instance, the attorney will often tell me their perspective on the claim and describe the problem in great detail in the hopes that I'll declare that their client didn't do anything wrong.
It is wrong to assume that the expert's sole purpose is to satisfy the lawyers' demands. My duty is to be honest with you, and while you may not like what I have to say, you need to hear it so that you can prepare for your customers' potential liabilities in advance.