Important things to note after a car accident crisis
More than 6,000,000 automobile accidents take place every year worldwide. Fortunately, most of these involve property damage that damages the automobile, not the occupant. However, one out of three accidents involve personal injuries to the passengers or driver. Hence, these accidents may be fatal in some cases. If you or your loved one get involved in a car accident, you must bear a few vital things in mind. Remember that you have to protect yourself and your passenger's interests. Hence, you cannot miss out on these critical aspects because they are associated with automobile accidents.
Stop driving immediately
Whenever experiencing a car accident, it's better not to drive away from the spot. Whether minor or significant, you have to remain in the place till the police arrive.
Protect the scenario
To prevent accidents, you set up flares or keep the flashers on. If the road is dark and the lights do not work, you must have a flashlight to keep yourself and your passengers safe. Hence, you have to take responsibility for protecting the scenario and ensuring that you drive safely.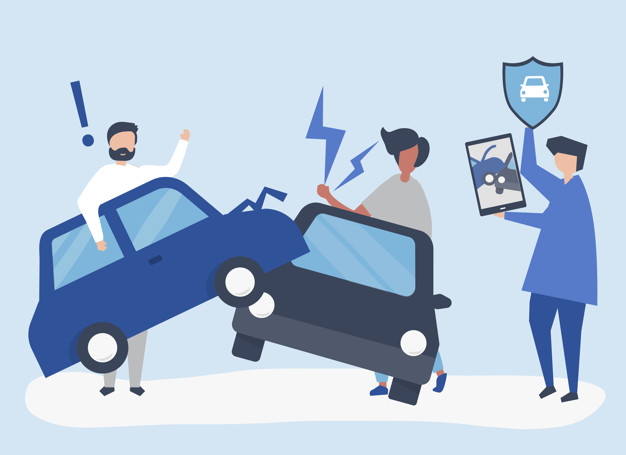 Reach out to the police
You have to call the police and report the incident as early as possible. Even if you do not have severe injuries, you must ensure that the police get the news. Remember that the police report plays a vital role in filing the claim. Hence, whether it is the insurance claim settlement or filing for a lawsuit, you need the police report.
Work on your record
After the police arrive, ensure that you provide them with every information about the incident. Tell the police officers what took place and provide them with minute information after being crashed into. You may also grab evidence like take pictures and make videos of the spot. Remember that managing the evidence is an area of expertise for lawyers. Personal injury lawyers play a significant part in handling these cases. Whether injuries or motor vehicle damage, they know how to collect the evidence and use it to the best possible means.
When you reach out to your lawyer, they will help you investigate the scenario and develop a robust lawsuit. You must obtain the address, name, and telephone number of the persons involved in the case. You can use these as your evidence later on. Remember that the lawyers have experience in this field. Hence, they know how to use the medical reports and file the litigation.
Preserve your record
You have to keep every accident-related information and documents together. The information may be required by a lawyer later on. Remember that personal injury lawsuits take time to settle. Hence, this information may be necessary to fix different parts of the case.
In your journey to the settlement of the case, you need a lawyer to assist you. A car accident can leave you traumatized; a lawyer can help you in such a crisis. Also, you must ensure that they have communication skills and experience in this genre.