Don't Hire A Wrong Attorney – Common Mistakes To Avoid 
Don't Hire A Wrong Attorney – Common Mistakes To Avoid
Hiring a good attorney is vital for any business or individual facing a legal battle. While he can take away all your worries, you will be able to focus on your profession and life in a better manner. In many cases, people make several mistakes while hiring them because they get anxious when they know about a case against them. It is time to stay calm and seek a legal attorney, who can help you in the tough time. He knows the laws and practiced them for several years. You must hire a talented one if you want to come out as a winner.
In your business or at any time in your life, you might feel that things are going against you. However, not hiring a lawyer is required in every phase of life. Some incidents or conflicts can be resolved amicably. You should figure out by yourself whether you need to hire an attorney at this time. If needed, you can sit with your friends and family members to understand the need. They can suggest you the right time when you need legal advice.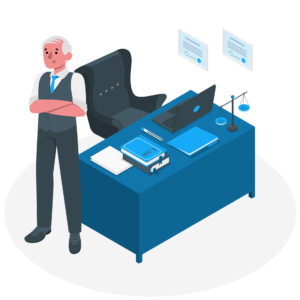 Don't hire without research
Another common mistake people make is to hire an attorney as soon as possible. While time is an important constraint, you must not hire the first attorney you meet especially if you are not sure of his expertise, skills, and knowledge. You must meet a few of them before actually getting him on the board. A wrong attorney can create such a mess that you will soon need another one to clear it out. That's why, you should take some time to interview several lawyers and find out the best one.
Hiring a lawyer based on fees only
It can hurt your legal matter if you take into account only the fees of an attorney. In many cases, time, reputation, and compensation are more valuable than the fees you will pay. That's why, you should assess all these factors beforehand and then, make the right decision. Moreover, these lawyers work on a contingency, flat, and hourly basis. You should decide based on your financial condition what type of structure works best for you.
If you compare the services, talent, and fees of several lawyers, you can easily find the best one. The online reviews can also help you a lot in your search for a good lawyer.