Do not succumb to workplace injury – Ask for compensation now!
Injury, personal loss, damage to the property and entire family in distress – You are going through a lot after an accident. Seek professional help from personal injury lawyers to reduce the burden of stress and file a complaint that fetches you a decent compensation. Whether your loss is temporary, long-term, or permanent, the perpetrator must get punishment and is liable to pay you in monetary terms.
Get all the information you need from Cambre & Associates to tackle all the judiciary hassles. Whether it is a workplace injury or negligence of a nurse in the hospital – all types of personal damages qualify for claims (monetary) on filing a lawsuit. Let's understand the term injury lawyer and damages to have a proper understanding of the services.
Personal injury lawyer
A personal injury attorney is a legal representative who offers legitimate services to all those who claim against injury, physical or psychological, due to the negligence of another person, group of people, company, government organization, or any entity.
Tort law is the wing of law that protects the personal injury legal firms from individual lawsuits. Most injury cases involve wrongdoers who dare to do more damage to the injured party or the attorney.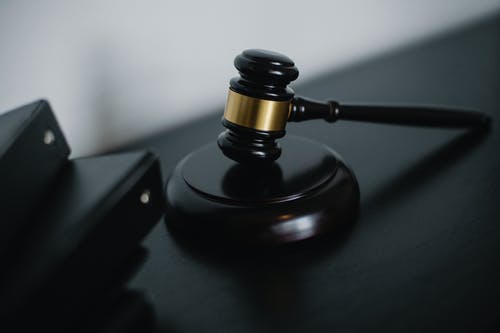 Most personal injury attorneys offer services both inside and outside the states. There are special qualifications for this, and any skilled lawyer needs to obtain a license to practice in the USA.
The specialty of injury lawyers is legal issues that include fraud, contract laws, litigations against injuries. You do not have to worry about the payment model as most lawyers work on a contingency basis. The fee usually is 25% of the settlement amount. You can pay the amount on receiving the entire settlement amount.
Personal injury
In legal terminology, personal injury means the branch of law where one party (victim/injured) seeks compensation from another party (culprit/wrongdoer). However, there are innumerable personal injury cases that qualify for claims. From auto accidents to medical negligence – all are worth claiming.
The catch is although all the injuries are worth claiming, the injured person should support sufficient evidence on behalf of the defendant (single person or organization). That is where the complexities arise, and one needs personal injury lawyers to help.
Let's understand how the claim qualifies to enter a lawsuit
Step 1: The defendant must own to the involvement in the act where the injured existed. For example, in a car crash, the driver must operate safely, abide by traffic rules and drive sensibly at any point in time. But failure to do so might result in accidents. Similarly, a manufacturer must render a safe working environment to all the laborers and employees. However, any lacuna would result in disaster.
Step 2: The defendant must breach this duty in any way. For example, a car crash was the result of a driver's carelessness due to intoxication. It means the defendant driver broke the law by drinking and driving. Similarly, the manufacturer ignores the safety of the employees and laborers by allowing them to work in unsafe working conditions.
Step 3: The conditions must be the result of the defendant's negligence where the plaintiff encounters injury. Any injury (physical or emotional) should happen due to the mistake of another entity (intentional or unintentional). For example, there was a slip and fall of the defendant, but it was not the mistake of another entity, then it does not qualify for any compensation. Similarly, there was a slip and fall but no injury then also it is not eligible for claims.
Step 4: The personal injury must result in actual damages (present or future).
All the above elements are factors of consideration before seeking compensation from the responsible party, like personal injury.
The legal representative is for both parties. The defendant may argue that there was no breach of duty or they were unaware of the unsafe circumstances. Therefore, they do not hold any responsibility for any claims or lawsuits. So, this is a two-way process.
Understanding damages
Damages or loss refers to both monetary and non-monetary that are a result of personal injury. And the injured party has all right to file a case against the other party to claim compensation.
Some of the common damages that qualify for claims are medical bills, loss of wages, loss of earning capacity, temporary or permanent disability, disfigurement, property damage, loss of consortium, partner loss, major pain and sufferings, emotional distress, and medical negligence.
Once the case reaches the court, there may be punitive damages. Punitive damage means punishment to the defendant. When the lawsuit is huge, and the injury is major with proven intentional, it results in penalization.
For example, a drug manufacturer misrepresented the side effects of any medication to healthcare professionals and buyers. The result of consuming this drug may lead to permanent speech loss; this qualifies for punitive damages.
Types of injuries in personal injury lawsuits
Plaintiffs who claim personal injury may seek trials for any damage – physical, emotional, psychological, or property. The injuries may be short-term, long-term suffering, or permanent loss of an organ. Any harm that results in abnormal future life and grief to family members is eligible for compensation.
Typical examples are fractures of bones, sprains, burns, lacerations, contusions, spinal injuries, traumatic brain damage, back and neck injuries, never damage, crush injuries, loss of organ or limb(s), disfigurement, soft tissue damage, permanent hair loss.
Motor vehicles accidents, fall and slip in public places and workplace, public transport accidents, animal bites, accidents in theme parks, accidents during recreational activities at public leisure centers, walking and biking accidents, product liability damages, burn injuries, medical malpractices, negligence of medical team, childbirth injuries, nursing home abuse are other major types of injuries that qualify for lawsuits with monetary compensation.
Advantages of getting help from personal injury attorneys
Personal injury lawyers are very efficient and understand the actual problems when you go through any awful incident. The injury lawyer helps in preparing the claims entirely and accurately.
The injury trials are not taxable. You do not have to worry about paying the government during your struggle times.
The lawyers know the time frame for filing the lawsuit and the expected reply to counter for. Expediting the acquisitions is the most crucial skill of any injury lawyer.
You do not have to worry about the trials as the legal representatives manage everything. From paperwork to court trips – all is smooth and transparent.
The law firms are highly skilled and have a team of professional lawyers. Most of the firms are experts in different types of injuries.
You do not have to worry about understanding the legal terms on the court order or summon.
The legal firms manage the running and hassle of court procedures while you head back to routine or recovering in the hospital.
The years of experience in the same field render a promising result. The success rate of a legal firm will ensure your success in getting maximum claims.
Some of the injury lawyers also help in managing the medical bills. The teams are in collaboration with a team of doctors who offer lien model payment on medical care.
The personal injury lawyers are very compassionate towards the clients. You will not feel stiffness on approaching.
You can also get relief from the insurance agency hassles. The professional lawyers extend support to get necessary facts and figures from the insurance agencies to support the court proceedings.
The reputation of personal attorneys is imperative. The decades of experience help in handling social media stress smoothly.
You would feel minimum stress and feel motivated to have a personal attorney during tough times.
Some injury lawyers offer cash in advance to cover the hospital costs while you are recovering in the hospital.
You can check for the contingent payment model. You only pay the attorney if you win the case – no win, no fees.
Disadvantages of personal injury lawyers
There are not many downsides to hiring a personal lawyer, but there are a few worth mentioning.
Lawyers' fees are very high, and sometimes it is impossible to pay off when you lose the case.
Settlements are always dicey. Many of the minor and moderate cases end up in arbitration, and the defendant absconds.
It is a fact that 90% of personal injury claims are failures. But if the attorney is well experienced and has a great success rate, the tables might turn.
Any court trial gathers a lot of native attention. Now more on social media.
Trails are stressful as it takes ages and ages to solve till you settle.
Defendants may disagree with the claims and opt for a "no-fault" process.
Put an end to your sufferings by hiring a professional lawyer. You can always fight for justice. You do not have to feel intimidated by the perpetrators; the laws will support and protect you.