Do Legal Directories Help My Law Firm Get Clients?
Law firms just like every existing firm on the global market also require visibility to many people. One method to increase the popularity of a law firm is by utilizing legal directories. Once people are familiar with your firm, it is easier for them to approach you or recommend your firm to people in need.
The process of marketing your law firm on the internet is also known as online legal marketing. There are law firm owners who opt to create their websites. However, having your law firm listed with legal directories can contribute to your expansion.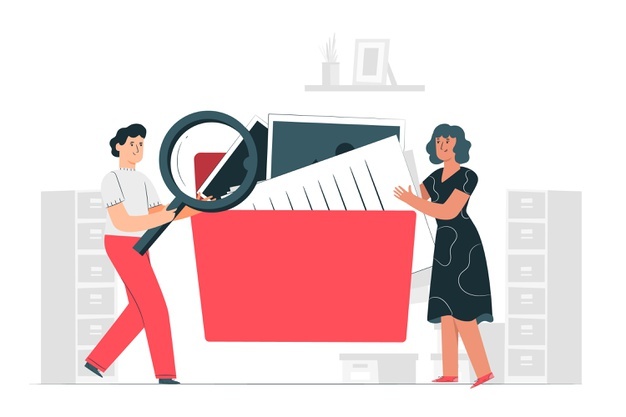 What are Legal Directories?
Legal directories are online websites that provide law firms a spot to introduce themselves. These directories are comparable to a librarian. When a person looking for a book visits a library, the librarian knows exactly where to find the book or suggests recommendations similar to the book the visitor is searching for. A legal directory acts as a middleman between a potential client and an established law firm.
Legal directories are also famously known as lawyer directories. Some people often overlook one of the most underrated legal directories in existence. However, when law firm owners decide to be listed as a part of legal directories, their capabilities and work ethics can be distributed through online methods. This way, many people will be aware of their law firm.
The primary purpose of legal directories is to list attorneys, lawyers, and their law firms. Having a law firm listing makes it easier for potential clients to get acquainted with your law firm. They will conveniently browse the directory website and hopefully easily acquire a lawyer for their present need. Thus, legal directories are powerful tools that help establish the reputation of a law firm.
Similar to how online marketing works, legal directories are also comparable to an online boutique. Gone is the need for a physical phone book listing for people who can now know about your law firm just by typing in a few words on their search engines. It is why many law firms are transitioning from your local advertisements towards the convenience of online marketing.
Legal directories can show you different types of law firms. Some lawyers practice different aspects of their trade. Many legal directories provide special information. This type of specialized directories often refer you to lawyers for family matters or attending to personal injuries. The most reputable law firms having more resources often field more lawyers' expertise in different specializations.
How can Legal Directories Help in Getting Potential Clients?
As we have discussed, legal directories are now available as websites. An online appearance makes it easier for people to find your law firm. After all, a legal directory lists all available law firms and the attorneys they employ.
It will make it quicker for people to receive an accurate result from the information you provide inside a legal directory.
Visibility
Visibility is a common factor when it comes to an online marketing model. Your law firm's visibility informs you how many people can see your brand name or label. Once a person stumbles upon your legal directory website, it would be easier for them to view which type of lawyer they need for their present predicament. We will now discuss the different ways that legal directories help in getting potential clients.
Familiarity
Inside a legal directory is an organized list of lawyers, law firms, and attorneys with different specialties. Any individual looking for a lawyer will easily discover the right professional to help during their time of need. It will also be easier for people to contact your law firm and ask for inquiries. When people are familiar with your law firm, they will probably recommend you to other people.
Lead Generation
When a law firm gets listed on a legal directory, having their information posted is not enough. People come and go, and that is also applicable to the professionals working with your law firm. The list of specialties you employ might change from time to time. Periodically updating your contact information, names, and details is crucial for generating leads.
Conclusion
Legal directories list all the law firms in existence and the individual specialties they employ. Also known as lawyer directories, these websites provide a platform for law firms to introduce themselves to the masses. However, law firm owners should always update the information they post along with their brand.