Breaking Down the Pros and Cons of Automating Law Firms
Technology has influenced people across the globe on how to communicate, think and learn. In addition, it has improved the working conditions of different professional fields leading to faster and more efficient processes, productivity, and access.
Automation has become a trend in industries such as business, transportation, agriculture, health, and medicine. Each industry has become more efficient and opened new opportunities leading to their success. However, it may seem that it's successful in various professional fields, but does it have the same results when it comes to law firms? Let's find out.
Pros of Automating Law Firms
Here are the positives of law firm automation:
Ease of Access
Accessing important documents and communication is vital when it comes to law firms. It is where they can do their work correctly and help their client effectively. So, failing to access these constituents will lead to a massive loss for the firm.
The best example is during the COVID-19 pandemic, when all establishments, including law firms, were closed, and it hampered transactions between clients. As the firms were limited, they were bound to change their traditional ways of legal processing.
During that time, technology's influence significantly allowed lawyers to work remotely. Multiple law firms can reopen and continue their services to their clients through remote work tools such as e-signatures, video conferences, and management software.
Furthermore, this is also beneficial for different individuals living in faraway places. For example, if you're living in Seattle, New York, or Chicago and you have a case in Sydney, Australia, with the help of automation, you can call or communicate with Sydney based Criminal Lawyers with ease.
Removal of Delayed Tasks
Another advantage of automating law firms are faster processes. Being able to process transactions quickly increases efficiency and opens up new clients. With the help of multiple technologies along the way, new strategies through automation have become more efficient compared to the traditional process in the legal field.
It includes the removal of burdensome tasks such as legal search; it can now be made through an AI platform, making it faster and more efficient than searching in a physical library. Another example is billing processes which are now available through digital invoicing. Lastly is proofreading contracts, as many software are available online such as Kira Systems, for improved accuracy and review.
Improved Quality
Quality is an essential factor when it comes to law. It organizes their work and helps them achieve client satisfaction, increasing their loyalty and reputation in the law industry.
Thus, automation significantly improves a firm's level of excellence in different ways, such as; improved accuracy in result predictions, risk assessment, background checking, billing transactions, and legal search.
Furthermore, when it comes to documents, everyone in the firm should be on point and have the same structure. With the help of automation, the firm can decide to set a template for certain documents to keep everything in the enterprise unformed. It will also help the lawyers and new staff to follow uniformity as automating firms can provide templates.
In addition, today's availability of advanced technology minimizes possible transgressions in their work compared to traditional processing, where human errors are inevitable.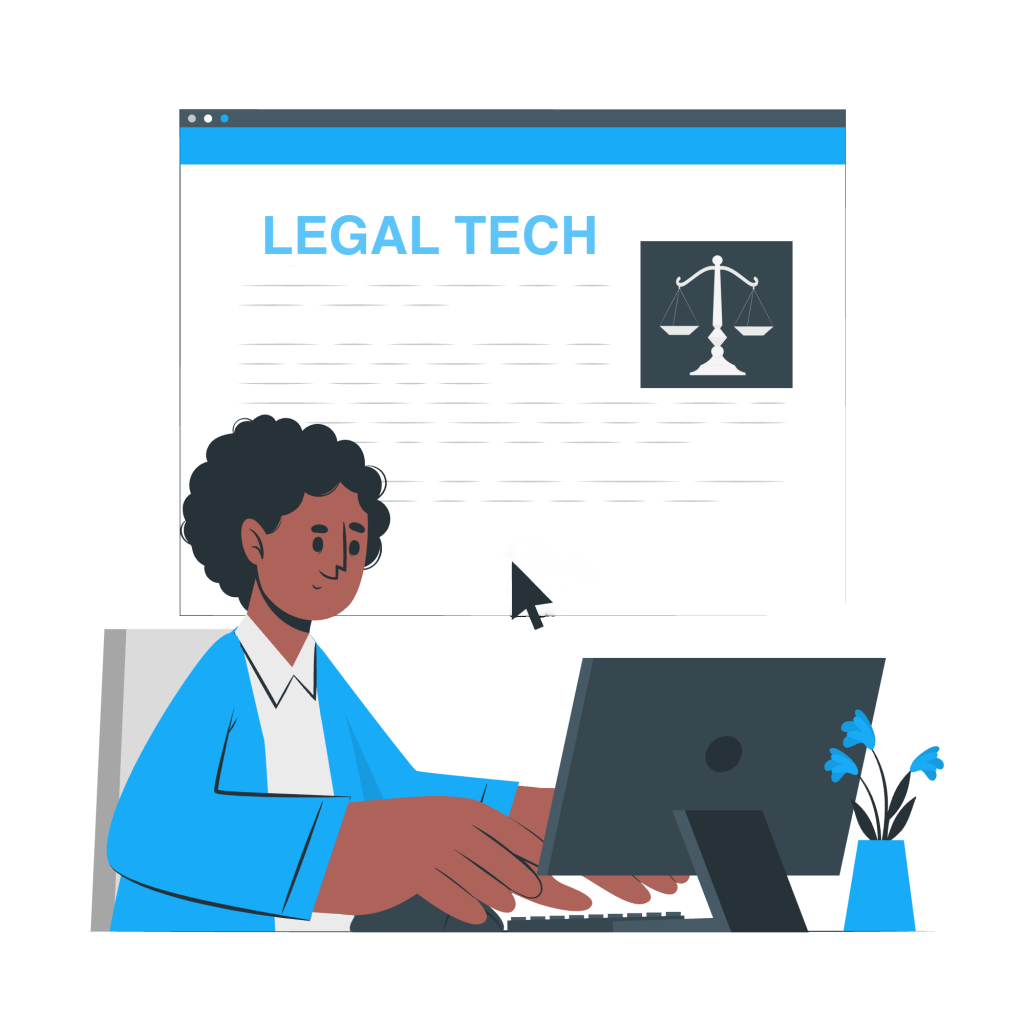 Cons of Automating Law Firms
Moving on from the advantages of automating law firms, below are its negatives:
Increase in Costs
Transforming a firm to digital comes with huge money, especially for large enterprises. Remember that digitalization is a continuous change. It's not a one-shot event that you need to prepare for. As years pass by, upgrading the invested tech of the firm will be needed to compete with other enterprises in the upcoming years.
Keeping the technologies up to date in law firms is very integral as it can affect its performance to its clients. Furthermore, maintaining it is another cost to ensure that the tech used by the firm's lawyers is functioning daily to process work.
Security Risks
Automating essential documents and data is already a massive risk of cyberattack for any law firm. Hackers make these attempts to damage or destroy systems and manipulate data in cyberspace. In addition, cyberattack strategies are becoming more sophisticated as technology continues to evolve, making information security more challenging.
This 2022, according to Statista, during the second quarter of this year, around 52 million data breaches were being made online. In addition, most attacks are DDoS, hampering internet traffic and preventing various users from accessing online sites. Such attacks are alarming, especially to automating law firms, as they can disrupt their day-to-day work and lose customer loyalty. Thus, increasing security in automation is a must.
Final Thoughts
Technology is impressive, and its impact on automating law firms is astonishing. With the incredible technologies created today, legal processes are efficient and top-notch. Even though it has drawbacks such as increased costs and risks in security, automating law firms is very helpful not only for lawyers but for its clients too. If the enterprise keeps track of its system, it will continue to work efficiently and productively.