Are All Personal Injury Lawyers the Same?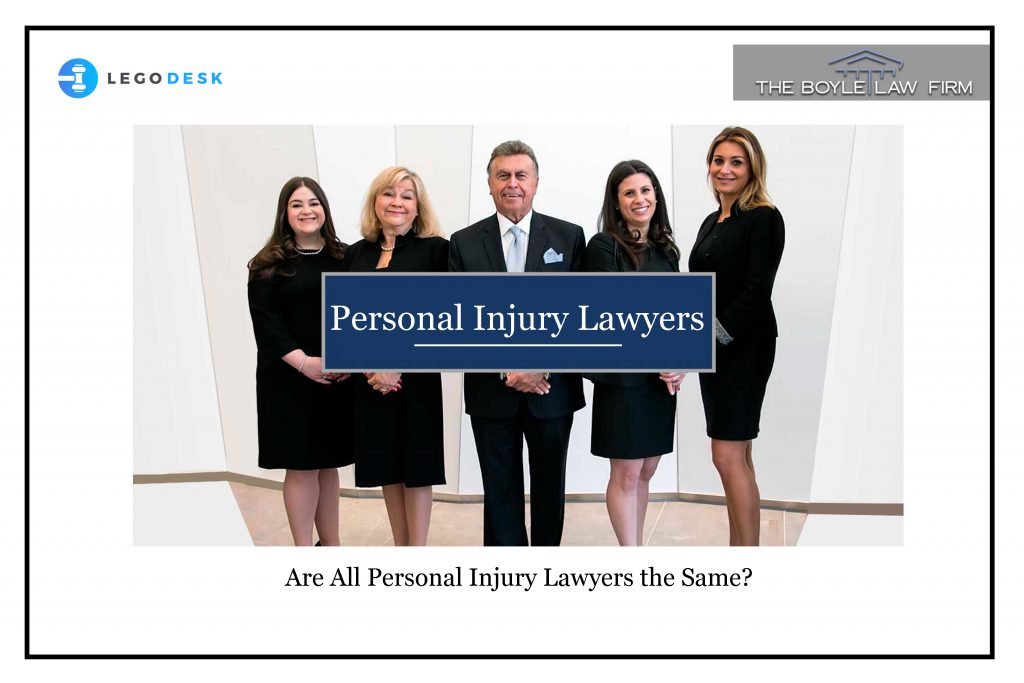 Although all lawyers go to law school and pass a state BAR examination, all lawyers are not created equal. Like how one doctor might do a better job in surgery over another doctor, some personal injury lawyers are better than others. It can be difficult to know which lawyers are better than others before hiring them, but one good way to find this out is by asking a few specific questions.
What kinds of cases does this lawyer handle generally?
Some lawyers consider themselves general practitioners rather than specifically as a personal injury lawyer. This can be compared to a general medical doctor who handles all types of illnesses versus only a specified type of medicine.
If you are involved in a serious accident and need to file a serious personal injury claim, then you want a lawyer who handles personal injury cases daily. This is mainly because you need a lawyer who has knowledge regarding all the different developments that occur surrounding personal injury and medical malpractice law.
When fighting a personal injury case, you need a lawyer who is going to stand up in your defense to the lawyers hired by the opposing insurance company. These lawyers are generally seasoned in the space of personal injury law and will do anything to lower your compensation.
How long has this lawyer been handling personal injury cases?
Typically, the fee that you are charged by a personal injury lawyer does not fluctuate much based on experience. If you are going to pay around the same fee for a lawyer with only three years of experience, wouldn't you rather hire a lawyer with more than 15 years of experience? The experience of your lawyer can end up making or breaking the results of your case.
Does this lawyer have the finances and staff to take on my case?
Lawsuits that involve any type of serious personal injury can be very expensive if taken to court. If a lawyer lacks the resources to properly fight a case, then you will not even have a fighting chance from the start. You never want corners to be cut because your lawyer does not have the proper funds to front the case or staff employed to handle things. You need to confirm that your lawyer, or their staff, will have the resources to handle your case all the way through to trial.
What percentage of this lawyer's cases are referrals from other lawyers?
One great way to distinguish a good personal injury lawyer from a great one, is by finding out how many of their cases are referrals. This means that they do their job well, and their clients want their friends to have the same service that they did.
Does this lawyer have your best interest at heart?
You want a lawyer who cares about the outcome of your trial. They should not be driven by the money aspect. Your lawyer should look to get the best outcome to satisfy you, as their client. If you have been injured and are looking for an experienced lawyer to represent you in your personal injury case, contact Lampert & Walsh, a Denver personal injury lawyer.