A Guide to Help You Through a Personal Injury claim
After you were harmed due to someone else's negligence, it is time to file your personal injury claim. According to Personal Injury Attorneys at Maho | Prentice, LLP, your attorney can guide you through this process and provide direction to make sure you receive full compensation for your damages. Initially, it may be confusing because you need evidence, proof of liability, and other key information to support your claim. Speak to an attorney to counsel you while organizing evidence for your personal injury claim. Then, your attorney can investigate your claim on your behalf before negotiating a settlement.
How Do I Know If I'm Not At Fault For My Personal Injury?
If you were not breaking laws, weren't acting recklessly, were performing normal activities, or were in the area for a good reason, likely, you're not at fault. The other party would be held liable if they were negligent in some way. This means that they owed you a duty in some manner, breached that duty, caused your injury, resulting in harm. If you didn't suffer any damages, you don't have a personal injury case.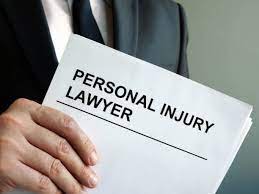 What Can Be Considered A Personal Injury?
There are many kinds of personal injuries that can happen in any setting and results in someone being liable for all of your damages. You could be on a business owner's premises and suffer a slip and fall accident. Car accidents are one of the major causes of personal injury accidents. You could get into other motor vehicle accidents, such as motorcycle crashes, boat accidents, and airplane crashes. Medical malpractice is also considered a personal injury and is due to poor quality healthcare services. When a dog owner is neglectful and doesn't properly maintain their animal, they can cause a personal injury caused by a dog bite attack. You may also have experienced a personal injury due to a low-quality product, which you can claim as product liability damages. Personal injuries can also happen at work, although these accidents are covered by workers' compensation. Wrongful deaths are also personal injury incidents, resulting in surviving family members receiving compensation for their loss. You can speak to your attorney to determine if you experienced a personal injury and how much you are owed.
How Can I Organize For My Meeting With My Personal Injury Attorney?
Before you meet with your attorney, you can take pictures of where you were injured and the wounds you received. Next, collect contact information from the parties you believe can be held liable for your wounds. If there are any eye-witnesses, it is a good idea to collect their information so that your attorney can get testimony from them. Gather any physical evidence to help support your case if possible. Provide your attorney with all of your medical bills, invoices to repair property damage, and other damages so that they can include them in your settlement.
Find a Personal Injury Attorney
When you have some initial evidence concerning your personal injury, it is good to seek advice from your attorney. They will start an investigation to help you identify who can be held liable. Your settlement can be estimated properly by a legal professional who knows how much you should be owed. They can then seek compensation based on the evidence from your case.