A Founder's Advice on Starting A Law Firm from $0 to $1 Million Firm
For some lawyers, opening their own firm is the plan early on. The skills that are necessary to run a successful law firm don't often overlap with the skills necessary to be a good lawyer, however.
A law firm is a business like any other. Lawyers start out thinking they'll be able to practice law, quickly getting overwhelmed with the day-to-day responsibilities and all that goes into running a business – marketing, accounting, operations, etc. This all pulls them away from their passion, the law.
When overwhelmed, they may miss out on important tasks, make mistakes, or deal with burnout, ruining the joy of having a solo practice. Building a firm from $0 and zero clients to a million-dollar firm is no small feat, but it can be done with proper planning.
Delegate and Outsource
Many lawyers open a solo firm without realizing all that goes into it. When they start, they realize all the tasks they need to complete each day, quickly becoming overwhelmed. All of these tasks pull them away from practicing law, not to mention the impact that has on the success of the firm overall.
Lawyers don't often have the expert skills necessary for marketing, accounting, and other business tasks. When they try to take on too much, especially without the knowledge, they become overwhelmed and the job isn't done as well as it could be.
But outsourcing and delegating can save the day. This puts the work in the hands of the best people for it, ensuring that everything is done on time. It also relieves the lawyer's overloaded plate and frees them to focus on casework and other mission-critical tasks.
Consider Available Technology
Small firms may not have the budget for outsourcing. Technology tools can be a big help in saving time and money by streamlining and automating tasks like timekeeping, client intake, and accounting.
There are numerous options for legal technology, so be sure to do your due diligence. Evaluate your solutions and look for the features that are beneficial right now, as well as options that may be good to have as you scale.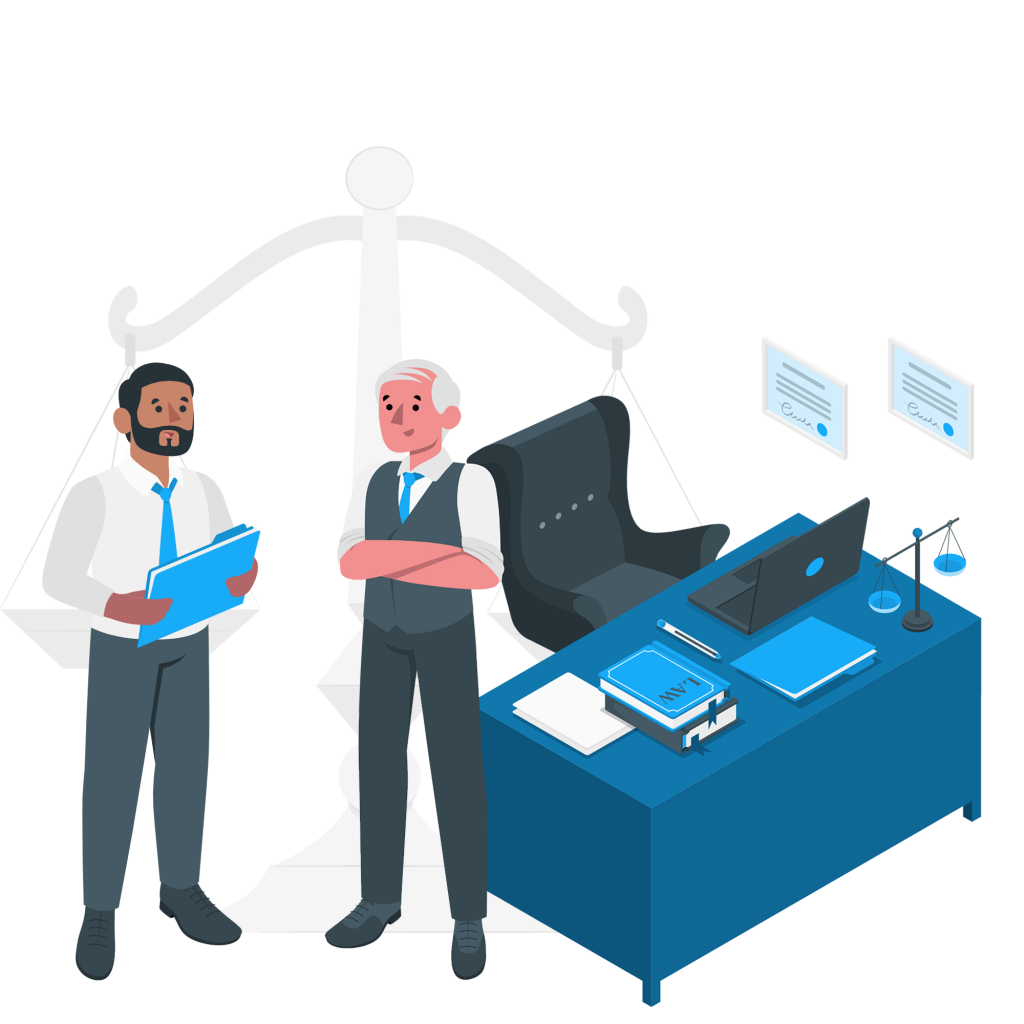 Design and Develop Systems
All businesses rely on systems to scale effectively and keep everything running smoothly. As the founder, it's up to you to design and develop the systems for repeatable tasks and delegate them to the appropriate staff. With the right systems in place, your time will be freed to focus on what only you can do.
No matter the practice area, most firms have predictable patterns for certain tasks. For example, a family law firm will have patterns for client intake or case processes that can be systemized.
Developing a Marketing and Client Acquisition Strategy
Identify the Problem
Prospective legal clients have many ways of finding lawyers. They often start by looking for answers to their questions. Sometimes, they may not even realize they should have a lawyer, but they know that they have a legal issue.
Whatever the specifics, many clients will start with a Google search looking for information about their situation. They may search for phrases like "Orange County California divorce process timeline?" or "do I need a lawyer for my car accident injury?"
They will find answers to their question, and if they come from your law firm, they may seek more information or schedule a consultation to discuss their case.
Offer Your Firm as the Solution
Most legal issues are complex and stressful for the client. Prospective clients take their time finding a lawyer and want to choose the best, not just pick a name from a list of search results. They'll likely evaluate a few different firms in the practice area.
Marketing techniques, such as billboards, print ads, search ads, television ads, and content can all direct prospective clients to your firm. The decision carries a lot of risk, so it's up to you to make your firm seem like the ideal solution for the best possible outcome.
Nurture the Long-Term Relationship
If a client schedules a consultation, it's crucial that a positive experience starts from the first encounter. Even if you don't give them the outcome they desire, you can still do your best to remove the stress and negativity from the experience.
The relationship doesn't end when the case is over, however. Your client is entering into the post-purchase phase, which is when a lot of businesses neglect their clients. You have an opportunity to provide a positive experience, even if you didn't win, and leave a good impression.
Then, when the client knows someone in need of a lawyer, you'll be the first name to come up. That's how referrals happen. You may not have control over the case outcome, but you do have control over how positive you make the experience.
Make Your Law Firm a Success
Building a business from the ground up is a big undertaking. But with the right planning and systems in place, you can be the next million-dollar law firm.
Author Bio: Maxwell Hills is the founder of Hills Law Group, a premier Orange County divorce lawyer law firm with a concentration on high net worth divorces. Max's entrepreneurial career stretches back to his teenage days when he had his music used in Grey's Anatomy and ESPN. Today, Max has used that experience to build Hills Law Group with 0 customers and $0 in revenue to a respected firm in the industry.