5 Tips to Find the Best Personal Bankruptcy Lawyer Near You
Are you looking for ways to find the best and most qualified bankruptcy lawyer near you? If yes, then you are in the right place. Filing for bankruptcy on your own can be a daunting and complex process especially if you don't have a clear idea where to begin from. Therefore taking service from a certified Chapter 7 Bankruptcy Lawyer can not only help you strengthen your case but also help you in acquiring in-depth knowledge of every aspect of bankruptcy law. 
Without wasting any time further, let us explore this article to know some tips that will help you find the best personal bankruptcy lawyer near you.
What is a personal bankruptcy attorney?
Bankruptcy cases are filed by individuals or ordinary people rather than business enterprises and are legally handled by a personal bankruptcy attorney. Their work is roughly divided into three categories namely Chapter 7 bankruptcy, Chapter 13 bankruptcy, and others. In Chapter 7 bankruptcy Peoria IL cases debts are wiped after a period of four-six months and in Chapter 13 bankruptcy cases debts are repaid anywhere between three to five years.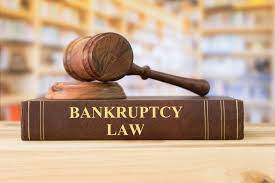 To file your bankruptcy cases in any of the above categories you are required to pass a "means test" where your income will be compared with your debts.
5 Tips to help you find the best personal bankruptcy attorney
1. Seek referrals
If you have family members or friends who have recently taken services from a personal bankruptcy lawyer then you can seek referrals from them. These types of referrals are probably one of the most reliable and best types of referrals you can get access to. Ask as many people you know for referrals.
2. Do online research
Once you have gathered referrals from various sources you can now move ahead to do research of the same. On the other hand, if you don't have people from your surroundings who have taken personal bankruptcy lawyer services, then you need not have to worry. You can seek referrals from various online websites that also offer reliable reviews.
3. Narrow down the list
Based on your research you must make sure to narrow down your list to the trustworthy and reputable attorneys in the market. You can visit their website to learn more about their services and previous customers' experience. Once you are stratified with your research you can now begin contacting these lawyers in your area.
4. Ask questions
Once you have contacted the lawyers personally, you must make sure to list down a set of questions that you would like to ask them. You can ask questions about their years of experience, their knowledge about the industry you are in, their views about your case, and other related questions.
5. Learn about hidden fees
Only after you are satisfied with their response you must consider moving on to the next step. You must ensure to ask for a free trial session in order to know personally more about the lawyer. This way you can make them aware of your financial situation and determine whether the services they have to offer have hidden fees or not.
6. State your priorities clear
Bankruptcy can be difficult to deal with. Your personal bankruptcy lawyer must know about priorities in order to deal with your case more efficiently. This way your lawyer will get an exact idea of where they should begin from.
If you consider all the factors mentioned then you would definitely be able to find the best and most reliable personal bankruptcy lawyer in your area.