5 Reasons Your Online Law Firm Must Have a Niche
If you're running an online law firm, the best strategy you can apply to succeed in narrowing your focus to a single niche. Finding a legal niche simply means identifying a market that you can target with a specific legal service.
Finding A Legal Niche
To find a legal niche, start by considering the things that appeal to you in your law practice. This is critical because once you narrow it down to a particular specialty, you'll be immersed in it for a long time.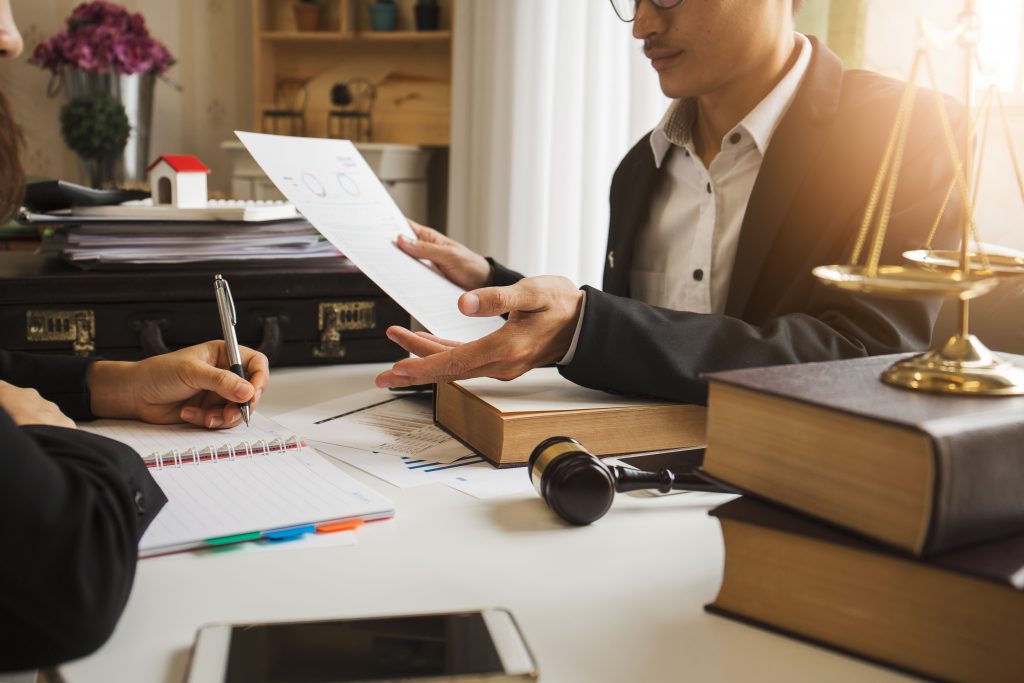 If you've started practicing law, consider identifying a market in what you're already doing. For instance, if you're practicing family law, you may opt to specialize in divorce or succession.
Another simple way to identify a legal niche is to find a market that's underserved. Some of these markets include those that are on the cutting edge, like cannabis law and child lead poisoning. As you search for a legal niche, consider your personal interests and the issues that might fit your geographical area.
Moreover, you can network with lawyers who've built successful niches and learn how they discovered their areas of specialty. Find out which certifications and additional skills they have. Doing so can help you determine which legal niche to pursue and how to excel in it.
Your education and work experiences can also point you to a legal niche. For instance, if you hold a science degree and are in the legal field, pursuing environmental law can be a great idea.
Reasons Your Online Law Firm Needs A Niche
Though identifying a niche can mean that your online law firm will be off to a slow start, having a specialty can offer you numerous benefits. These include:
1. Boosting Your Competitive Advantage
When your online law firm specializes in a particular field, it'll have a significant advantage over those that don't. By narrowing your focus to a single niche, you only have to compete with law firms in that particular niche. With this limited competition, your online law firm benefits since it doesn't have to compete with all the lawyers in the market.
2. Marketing Your Legal Services Becomes Easier
When your law firm focuses on a specific niche, it's easier to market your services because you'll be focusing on a particular audience. To reach your target, you can develop a specialized website and optimize it with specific keywords.
Visit here to see a good example of an online law firm that has crafted a niche for itself–vaccine Injury. This kind of niche marketing is more effective than marketing general legal services because it attracts relevant traffic to your website.
3. Showcasing Your Legal Expertise
When you narrow down to a specific legal niche, you're able to leverage your expertise in a way that differentiates your law firm as the best in your niche. Since expertise is one of the essential factors that clients look for when hiring lawyers, having a specific legal niche will attract them to your law firm.
Earning client trust becomes easier because they consider your law firm as having extensive knowledge in its niche. Since you'll market your law firm as an expert in a given niche, your clients will know that their cases are in good hands and will be convinced that you'll focus fully on them. They'll also know that your law firm is updated on any developments in your chosen legal niche.
4. Improving Your Firms Profitability
When you become an expert in a specific legal niche, you'll be able to increase your fees and your clients will be ready to pay for your services. Other than individual clients, your online law firm will be able to attract corporate clients.
Companies are always looking for niche lawyers. When you build your legal business around a specific niche, they'll end up handling cases for such companies, which will make your firm more profitable.
5. Enables Your Law Firm To Get Recognition
After you've identified a legal niche for your online law firm, you'll need to build additional knowledge around it in order to earn recognition. A great way to do this is to start sharing your expertise by publishing blogs, speaking in industry events, and keeping your audience updated through newsletters.
Additionally, you can engage in strategic activities such as lobbying for legislation by joining different bar association committees. The more engaged you become, the more referrals and recognition you'll receive.
Final Thoughts
Focusing on a single niche may sound scary. However, with the high competition that online law firms face, it's a great strategy for focusing your marketing efforts and attracting people who search for legal services online.
If you're a lawyer and are looking to leverage the internet to grow your practice, find a niche that's underserved and one you're most comfortable with. By doing so, you may position your online law firm as an expert in that niche and begin enjoying the benefits discussed above.
Jane Smith is a legal practitioner with over 10 years of experience. Jane shares her expertise by writing blogs and guest posts online. In her free time, Jane enjoys swimming, hiking, and cooking.