4 Reasons To Hire An Adoption Lawyer
If you're looking to add a new family member, you might want to consider child adoption. This way, you take over a kid's parenting responsibility from their biological or legal parents and bring them up as your own.
Why Do You Need An Adoption Attorney?
Adoption can be incredible, and once the legal procedure is finalized, the joy of finally having your child is unexplainable. However, the process isn't easy. There are waiting periods, home and reference checks, and much paperwork involved. These factors can make the adoption process hard, long, and tedious for you.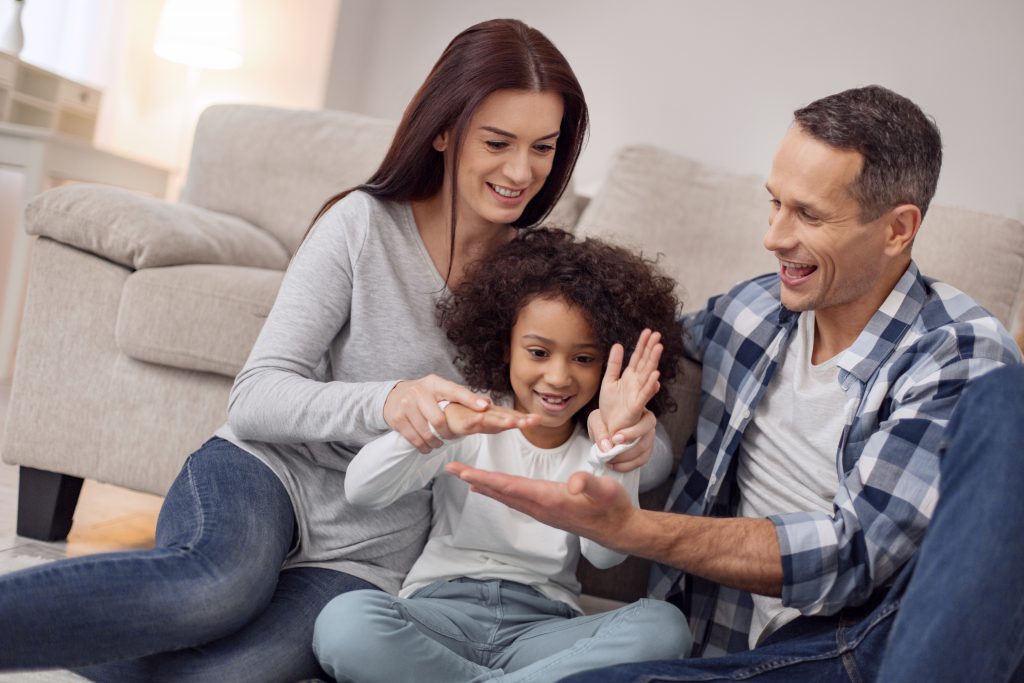 This is where an adoption attorney comes in. These individuals have expertise in family law and could help make the process less challenging and quicker for you. If you'd like to hire an adoption attorney for your case, consider family lawyers who are reputable, well-experienced, and professional.
Below are four reasons why you need an attorney when adopting a child:
They Understand The Law
Most countries and states have different adoption laws. For instance, to be an eligible adoptive parent in the United States (U.S.), you must:
Be a U.S. citizen
Be of at least 25 years old if unwed
Jointly adopt if married, even if you may have split with your partner but aren't divorced yet. In this case, your spouse must also be a U.S. citizen or be in the U.S. legally.
Submit to a criminal background check, home study, fingerprinting
Meet the child's home country requirements if you're adopting internationally
In truth, there are numerous laws regarding the adoption process. A good lawyer is familiar with all the requirements. They'll help ensure you're complying with all of them, increasing the chances of a successful adoption for you.
They'll Help You Understand The Adoption Process
A family attorney could help you understand the adoption process and assist you in making the right decisions. This is important because there are various kinds of adoptions. For instance, there's private, foster parent, relative, adult, international, and independent adoption. All these are different and might have dissimilar legal requirements.
A lawyer will help you understand what each type of adoption means and its laws. This way, they'll help you identify which kind is most suitable for you. Depending on the adoption type you'd like to consider, they'll explain to you all the steps that must be followed. This could help you know what to expect in every phase of the process.
They'll Help Acquire The Necessary Documents
For the adoption procedure to go smoothly, you must provide paperwork that proves you're a suitable potential parent. For example, you may be asked to provide:
Mental and physical health documents
Social and moral history papers
Home study documents
Financial statements
Birth certificates
A marriage certificate for a joint adoption
It's essential to have the mentioned documents and other relevant papers whenever they're needed in the adoption process. Failure to do so could cause delays. An excellent attorney knows what's required in your state or country. They'll help you acquire the necessary documents in good time, ensuring they're available when needed. This will help you prevent delays during the adoption process and ensure the procedures goes smoothly and quickly.
They'll Help You In Case Issues Arise
Issues could arise in the adoption process. For instance, since the court must finalize the procedure, a judge may want some questions answered. Also, the biological parents could contest the adoption. In this case, a lawyer will represent you in court, argue on your behalf, and help you win.
Issues could also arise after the adoption process has been finalized. For instance, there may be the case of a stillbirth if you started the adoption process before the child is born, or a biological parent might want their kid back. If any of these complications develop after finalizing the adoption process, your lawyer could also be helpful. They'll prepare and file the necessary paperwork to address the issue.
Conclusion
Adopting a child could bring you joy if you're looking to expand your family through this process. However, the procedure might involve extensive paperwork, home and reference checks, and waiting periods. These factors could make the adoption process seem long, tedious, and challenging.
Fortunately, you can hire a family lawyer to help you out. In this article, you've learned about some benefits of hiring an attorney if you'd want to adopt a child. As provided above, they'll help ensure you comply with your state's laws, increasing your chances of being a successful adoptive parent.
Besides that, they could also help you understand the adoption procedure, assist you in acquiring the necessary documents, and help you in case issues arise during the adoption process or after it's finalized. That said, you must hire a reputable, well-experienced, and professional attorney to enjoy the mentioned benefits.
Charles Carlson is a professional blogger. He has been writing for 15 years. He shares his knowledge by writing blogs and conducting webinars. During his free time, Charles enjoys hiking, cycling, and fishing.