4 Important Things To Know About Consumer Protection
Consumers are duly protected by the law, especially when it comes to ensuring the safety, functionality, and reliability of the products being launched for public use or consumption. Food products, appliances, personal care products, medications, and other types of items are manufactured by different companies. Sometimes, the ingredients and components used for them aren't suitable for their intended purpose and cause harm to human health and trigger safety hazards.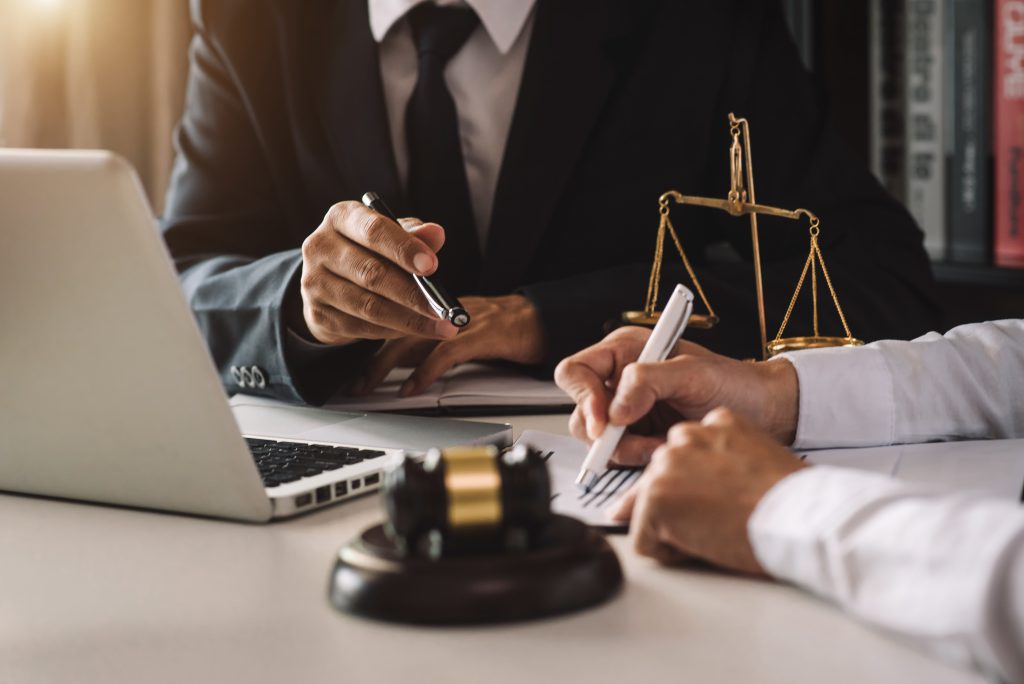 Therefore, it's important to know the scope of consumer protection and how consumers can protect themselves.
1. Defective Products Lawsuit
Consumer protection involves ruling out and eliminating defective products on the market and holding individuals or companies responsible for the damages they cause the general public. Defective products result in injury when used by consumers. They may have sustained damage during the manufacturing process. Victims of defective products can seek proper compensation through a lawsuit.
If you have legal complaints about a defective product, you can seek the help of lawyers Fasig and Brooks and other personal injury attorneys.
2. Consumer Protection Laws
One of the important business laws that entrepreneurs or business owners should adhere to is consumer protection.
Businesses must comply with consumer protection laws and ensure that they implement fair business practices. They should avoid fraudulent and misleading activities that deceive customers. Companies should never sell faulty and defective products and services. Business owners should follow consumer laws regardless of the industry they're part of.
Consumer protection laws include the following:
Federal Securities Act: This limits the sale of investment securities or contracts and requires issuers to divulge the details of their business and financing plans.
Fair Credit Reporting Act: This regulates the collection of consumers' credit information. The law limits accessing the credit history of a consumer, prohibiting lenders from providing inaccurate information. Consumers can read their credit reports and contest inaccurate information.
3. Consumer Warranties
Whenever a consumer purchases a merchandise item, it should come with a warranty, which is a part of consumer protection laws. This form of guarantee promises that the product will function properly. There are two types of consumer warranties:
Express Warranty: This is a promise from the seller that the item will function according to its intended purpose. The promise can be expressed in an ad, a listing, or verbal form.
Implied Warranty: This can be a part of retail sales of used or new consumer goods. With it, the retailer implies that the product will work as long as it's used for its known purpose, like a refrigerator that's expected to keep items cool.
Consumers should obtain the warranty specifics of a product in writing. You need to know the coverage of the warranty and whether you need to pay out of pocket for the repairs. If there's a warranty breach, the seller should replace or repair the item. Disputes can be resolved amicably through mediation. The consumer has the right to sue the seller or manufacturer if mediation efforts fail.
4. Consumer Rights
Here are the basic rights of a consumer you should be aware of:
Consumers should be protected against the ill practices in marketing products and services. Before buying an item, you should make sure that the quality and guarantee meet standards and expectations.
Consumers have the right to be assured of the competitive pricing and quality of the product. You have the right to have access to a wide variety of products at competitive prices.
Every consumer has the right to be informed about the potency, purity, quality, quantity, standards, and prices of goods. Consumers should be protected against unfair trade practices. You can insist on obtaining all the information about a good or service before you make a decision. In this way, you stay informed and can act responsibly.
Right To Consumer Education
Some consumers are exploited because of their ignorance. Hence, the law protects those people, especially rural consumers.
The interests of consumers should receive due consideration, such as being represented in various forums when tackling consumer's welfare. Consumers can form non-commercial and non-political consumer organizations for proper representation in government-formed committees and other bodies related to consumer rights.
Consumers have the right to make complaints and get fair settlement for their grievances. While complaints tend to have small value, the law protects consumers and understands the general impact of complaints on society.
Conclusion
Consumers have rights protected by laws that have been created to ensure the good quality of products and services. If you or a loved one has been harmed in any way by a defective product or any consumer product below the expected quality standards, you can file a lawsuit with the help of a personal injury attorney.
Adelle Smithson is a legal advocate. She shares her knowledge in family law through guest blogging in various online publications. She's married with two kids. Adelle loves to play tennis and swim, and she also likes baking and gardening.