Loan recovery made easy with legal platforms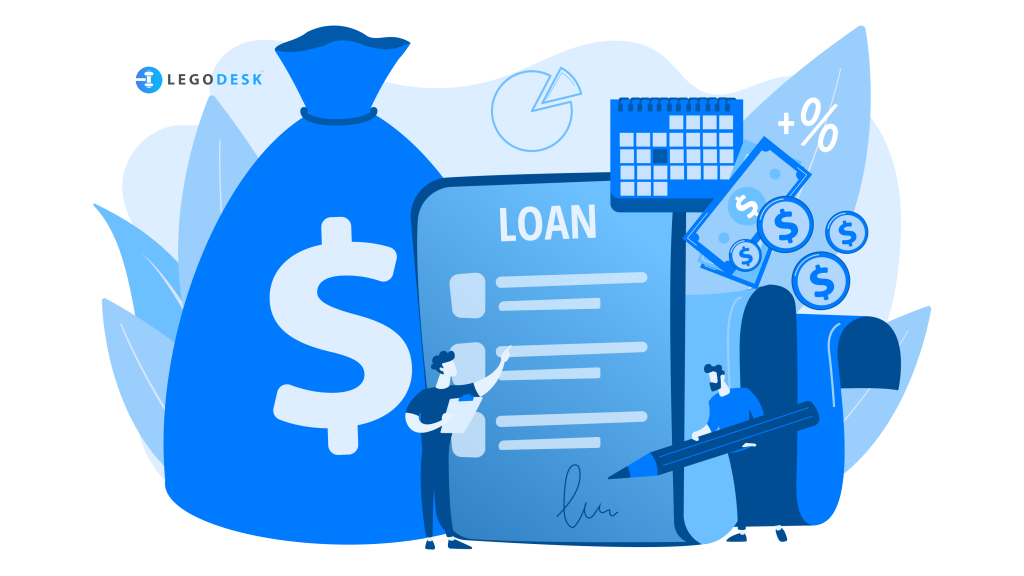 As we all know, loan disbursement is merely the beginning of a hopeful payback period during which a lender intends to recover some payment. However, if this period is not closely managed, it can have a significant impact on the loan dispensing company's revenue and compliances.
NBFCs, Fintechs, and other lending institutions are frequently scrutinized by regulatory authorities, who examine their collecting practices. As a financial lending organization, it's critical to improve your debt collection techniques in order to generate consistent revenue streams. A targeted loan recovery plan not only helps you save money and time but also helps you get the most out of your resources.
Read Also – Bankruptcy and Insolvency law in India
Easy ways for loan recovery-
Here are a few techniques to ensure that loans are recovered as quickly as possible…
1. Automatically Generate the Pending Loan Statements
Automating statement creation and payment notification to customers is a terrific method to relieve loan recovery agents of some of their responsibilities. Borrowers can get these automatically generated payment letters via SMS or mail. Thousands of customized, personalized messages can be sent over a customer's preferred communication channel by automated reminder systems. This type of automation not only makes things easier at the lending center with less paperwork and human tracking, but it also saves borrowers a trip or two to make payments in person.
To make the loan recovery procedure even easier, lenders might include a UPI payment option in the message they send to borrowers, allowing them to pay back the loan right away.
2. Multiple-Medium Contact Strategy
Lenders can reach their debt recovery goals more quickly by digitizing the loan recovery process. Companies can keep track of a borrower's contact choices and use those preferences to contact them. Today, digital platforms are the most convenient way to communicate with borrowers. Incorporating contact preferences and behavioral segmentation into debt recovery tactics is critical.
Traditional techniques fail to collect replies from borrowers as well as a customer-sensitive multi-channel contact strategy. Advanced analytics, machine learning, and automation can be utilized to provide personalized messages over long periods of time using the customer's preferred channels.
Customer types and preferences may be successfully identified and segmented by investing in data analytics, AI, and automation. When compared to the returns offered to issuers, the expense of executing an effective multichannel strategy is negligible.
3. Improved Self-Service Capabilities
True, a customer-focused collection strategy improves collection success rates while lowering operating expenses. The use of self-service capabilities improves loan recovery processes significantly.
Borrowers can take a do-it-yourself strategy to clear past-due bills with these types of solutions. Lenders can improve the client experience, manage compliance, and automate the collections process by incorporating self-service capabilities into the system using creative online tools in a software-as-a-service loan recovery paradigm. This type of flexibility not only saves money in the long run but also improves the customer experience. Self-service options help delinquent borrowers repay their loans faster.
4. Debtor Tracking with a Tech Twist
Loan defaulters frequently migrate without providing a forwarding address to the lending firm that granted them a loan. This makes it more difficult for a lender to collect problematic debts. Commercial lenders can employ technology to track down creditors using a reputable tracking service. Lenders can track down a borrower and recover bad loans quickly by using multiple data sources such as address links, date of birth matching, occupier searching, deceased data, judgment data, telephone, and electoral roll.
5. Real-time Tracking of Borrower's Activities
When attempting to recover a loan, lending organizations can profit from real-time surveillance of the customer's behavior. Debt collectors can get notifications of debtors' repayment activities as and when they complete using such a system. Real-time notifications save time by preventing unpleasant recovery calls from bothering debtors who pay on time.
CTI allows debt collectors to pull up all of the information they need about a specific customer while conversing with them. Such characteristics have the potential to revolutionize the way debt collectors handle loan recovery cases.
6. Regular Follow-Up Tracking
Before turning to drastic steps such as judicial involvement, lenders frequently struggle to find ways to convince borrowers to repay loans. The use of automated payment reminders, such as SMS texts and emails, is a simple way to stay in touch with a debtor. When a debt collector approaches a delinquent consumer, they must adhere to a specific timetable of additional contacts. The systematic follow-up of debtor accounts instills in the client a sense of seriousness and urgency. As a result, follow-up tracking provides a less invasive way to rapidly and reliably recover loans from borrowers.
7. Use Account Receivable Scores and Loan Recovery Analytics
Lenders must adjust their attitudes toward unpaid loans. Instead of referring to accounts receivables as "due collections" and "bad debt," they should focus on the entire cycle. A holistic approach that includes loan recovery statistics and account receivable scores can result in higher revenues. Lenders should prioritize delinquent accounts using analytics to determine both the chance of recovery and the outstanding monetary amount they want to recover.
Read Also – How does invoicing work with Legodesk
What Makes Legodesk the Best Tool for Loan Recovery?
Legodesk is an integrated cloud-based legal management software designed to make legal professionals' lives simple. The web ecosystem of Legodesk includes one-of-a-kind collection software that makes loan recovery easier. This cutting-edge delinquent management technology aids lenders in field collection, making loan recovery more efficient. Not only does using this specialized collection tool relieve the lending firm's paper load, but it also speeds the collection process by alleviating collection agents' woes. It also reduces the possibility of human error.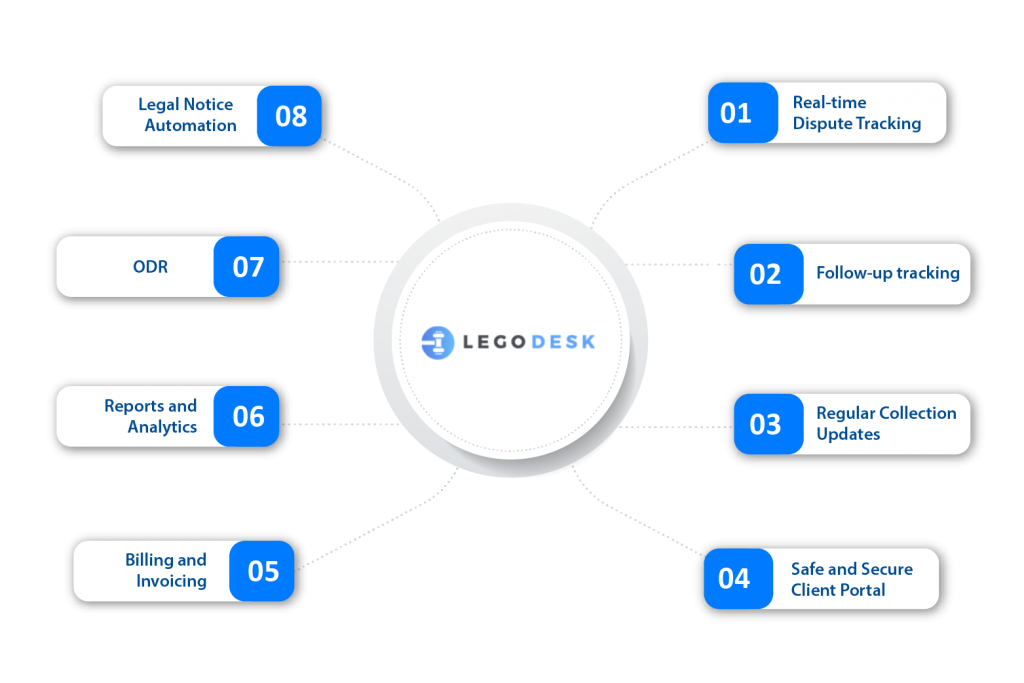 The software includes a number of features that make the loan recovery process easier, such as:
Real-time Dispute Tracking
Follow-up tracking
Regular Collection Updates
Safe and Secure Client Portal
Billing and Invoicing
Reports and Analytics
ODR
Legal Notice Automation
Through its collection software, Legodesk provides a comprehensive loan lifecycle management solution, filling in the gaps in the loan recovery process. Overall, automation and minimum human intervention improve operational efficiency. It also provides low operational expenses, giving lending companies even more motivation to adopt the software!