Lawyer Calendar Help Center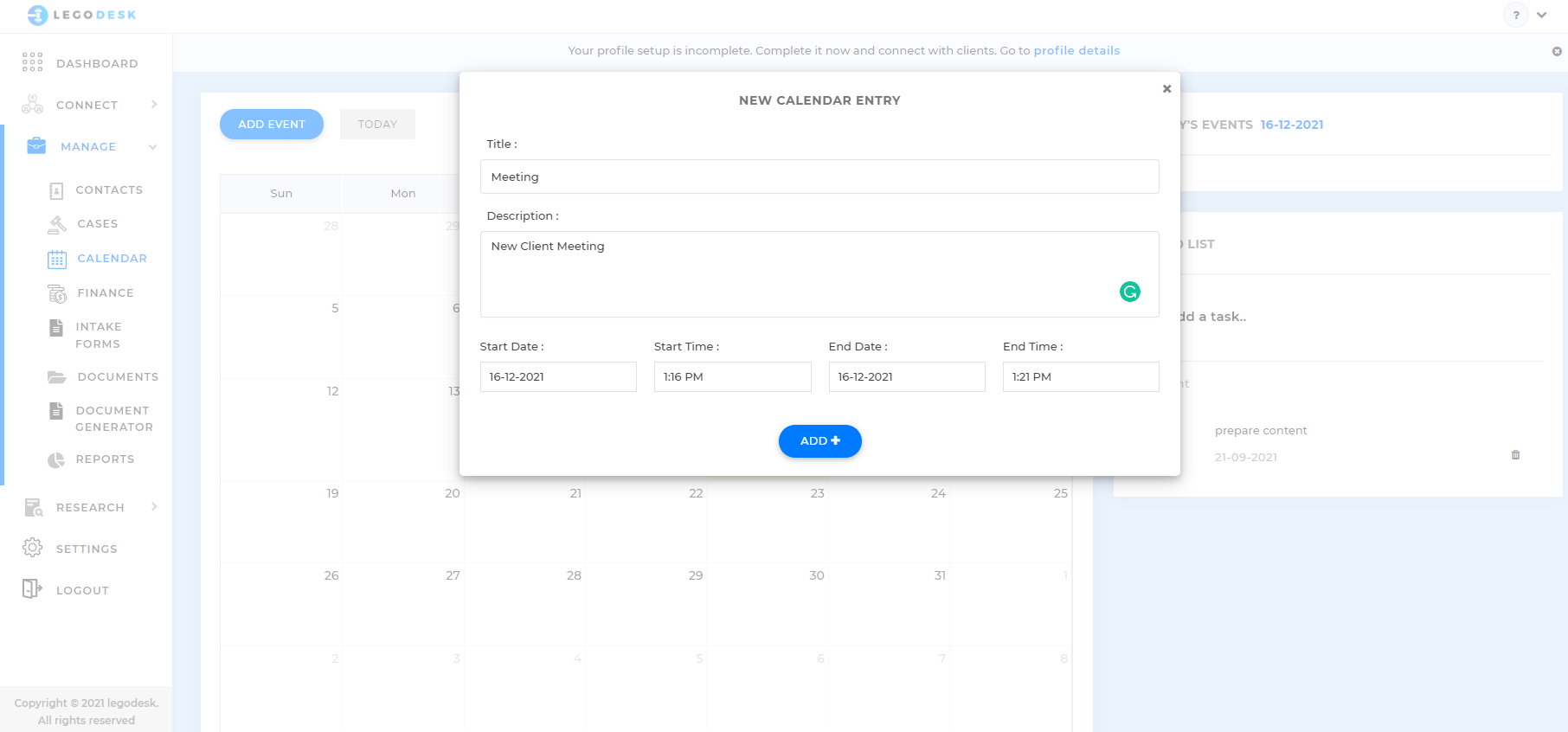 2. Click on Add Event Button. Alternatively, you can also click on the required date from the calendar month view or click on the required time in the calendar week view or day view.
3. Now fill in the title and the description of the event in the New Calendar Entry popup.
4. Now set the Start date and time, and the End date and time. Click on Add to save the event.
The new event will now be saved in your calendar.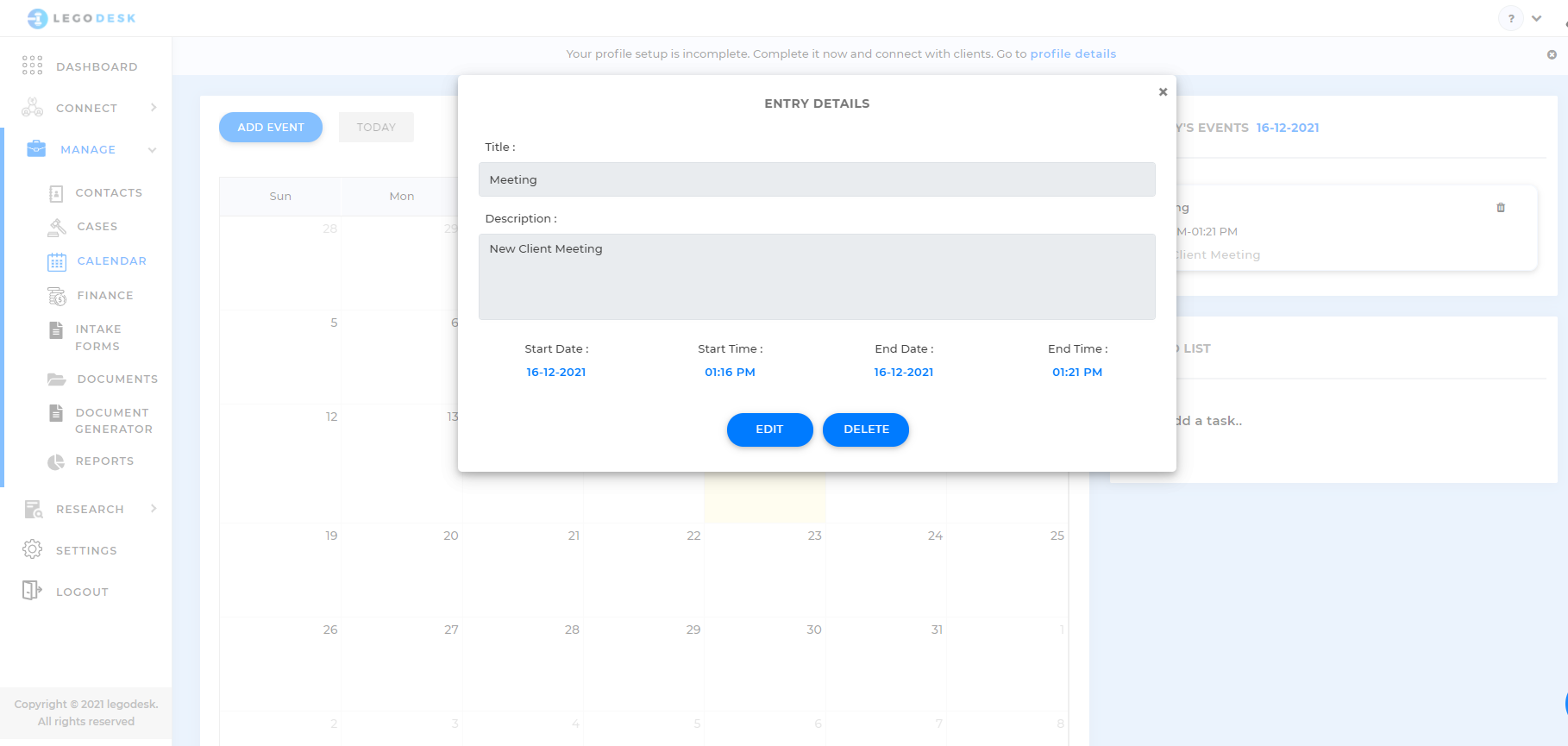 View an Existing Event
1. Go to Calendar from the sidebar.
2. Navigate to the date on which the event is scheduled.
3. Your event will be listed under that date, highlighted in a certain color.
4. Click on the event to view more details.
You can also view all the events scheduled for the current day under Today's Task.
You can also view the details of all your upcoming hearings on the calendar.

We invite you to explore the free trial today!
The trial version is available for a month, and you may choose your plan later