Help Article for Time Tracking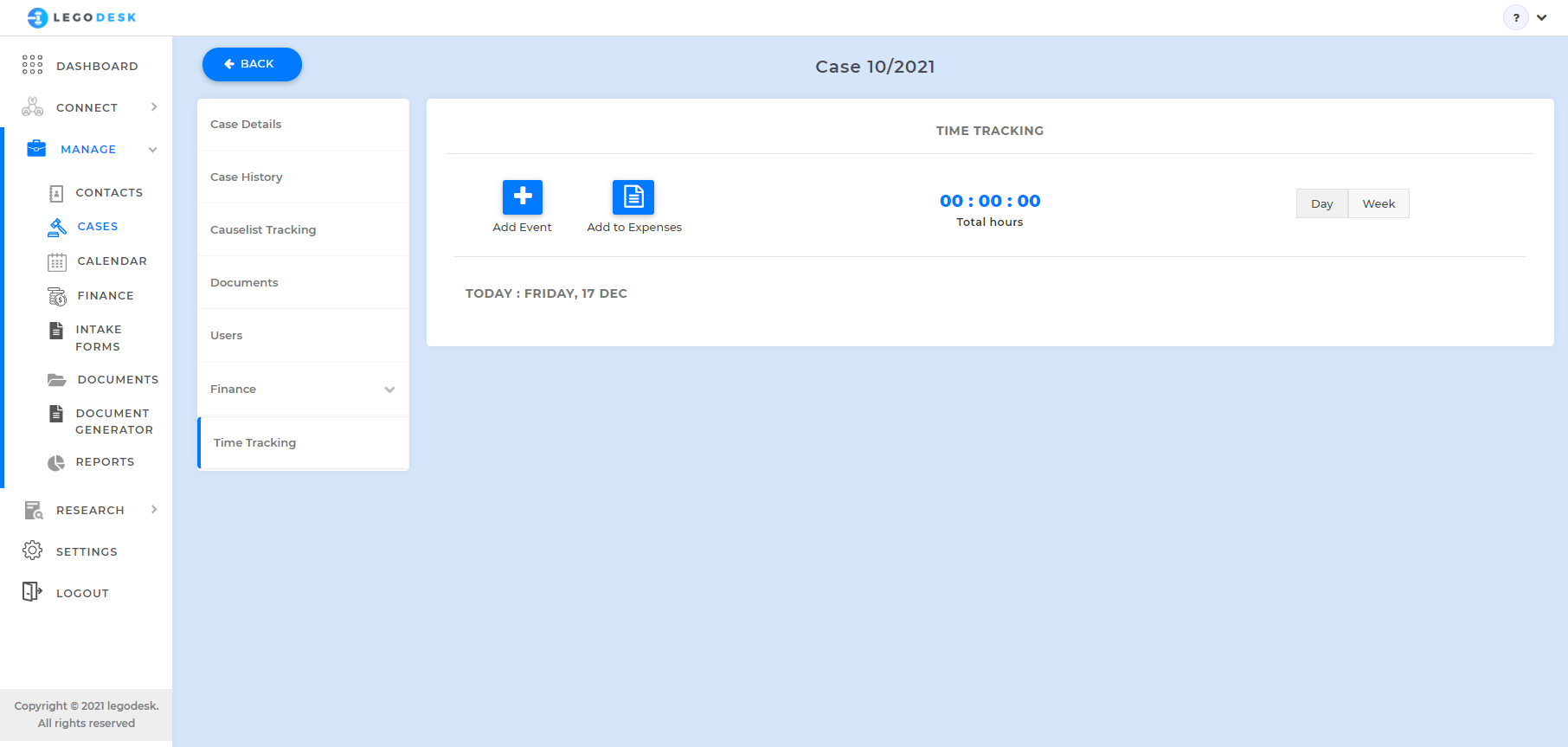 4. A lawyer can research case matters and start to add events as research according to date and time can do.

5. The following action can be taken by you:-
a. Add case details and track the effort manually
b. You can directly enter the total time on the calendar
c. Auto tracking will automatically track the time.


      6. After the time is tracked it should be available on the list of tracked efforts.
We invite you to explore the free trial today!
The trial version is available for a month, and you may choose your plan later