5. The next step requires you to upload a CSV file in the given space.
6. After uploading the CSV file, click on the 'Next' button on the top right-hand side of the page. 
7. On this newly loaded page, upload a template (which must be in Docx format) in order to generate documents from a CSV file. 
8. You can upload multiple templates.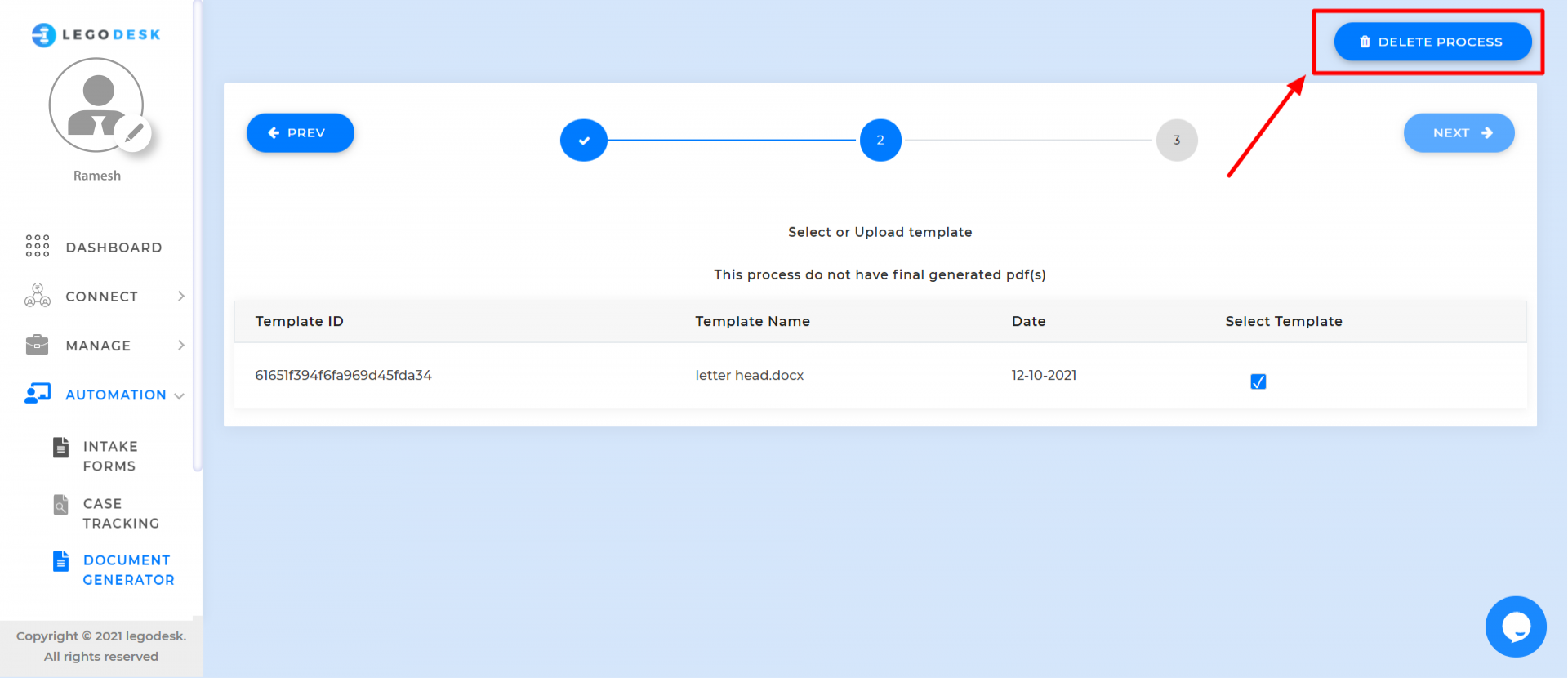 B. Deleting Process
A process can be deleted if you feel you've realized you don't want the document in that particular format in which you've already uploaded or if you want to upload another file. 

1. There is a 'Delete Process' button on the top right corner of the page which you can use if you wish to delete the process. 
2. The button is present at all steps, starting from step 1 and lasting till step 3. You can delete the process at any time you want. 
We invite you to explore the free trial today!
The trial version is available for a month, and you may choose your plan later