Connect Module for Clients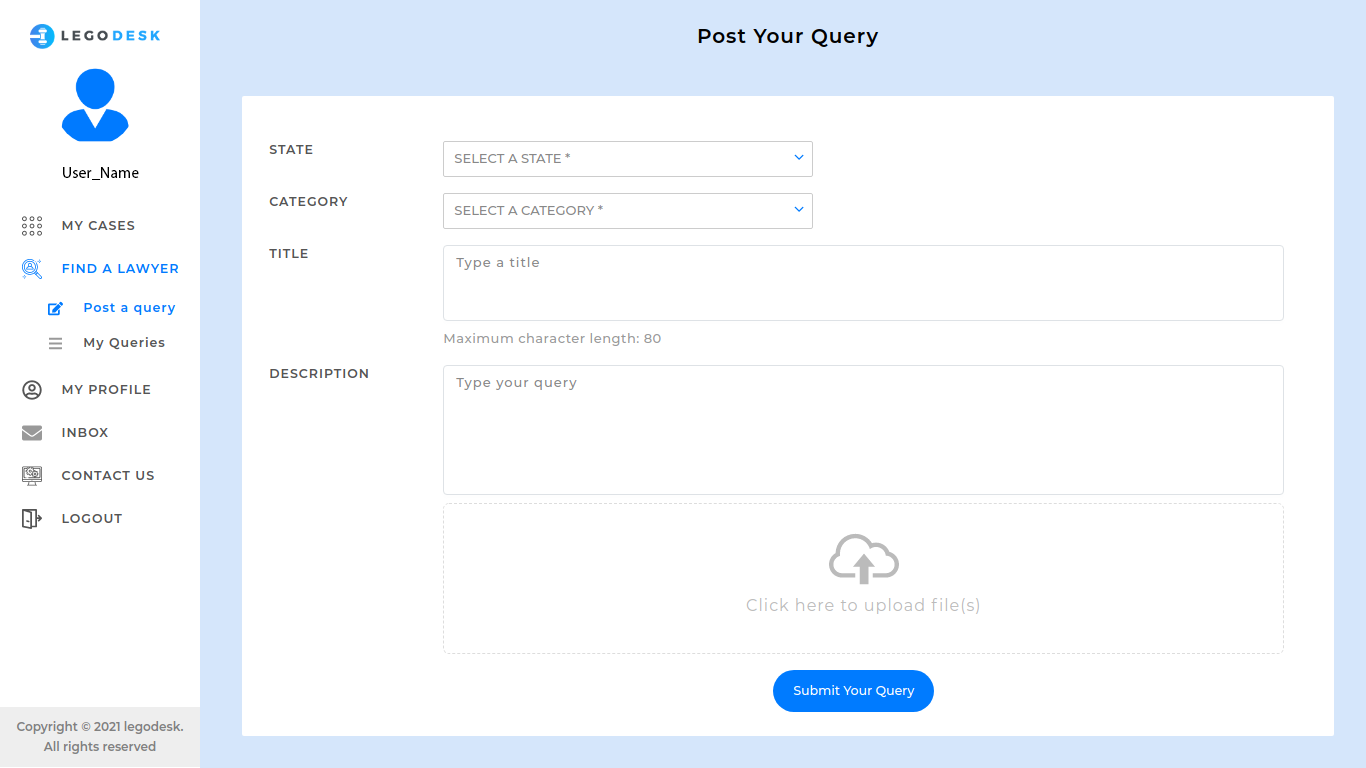 Post a Query
Posting a query is the first step to help you connect with an experienced lawyer who is practicing in your relevant field, So you must provide as many details as possible while posting a query.
1. From the sidebar click on Post a Query. This will be one of the options under Find a Lawyer.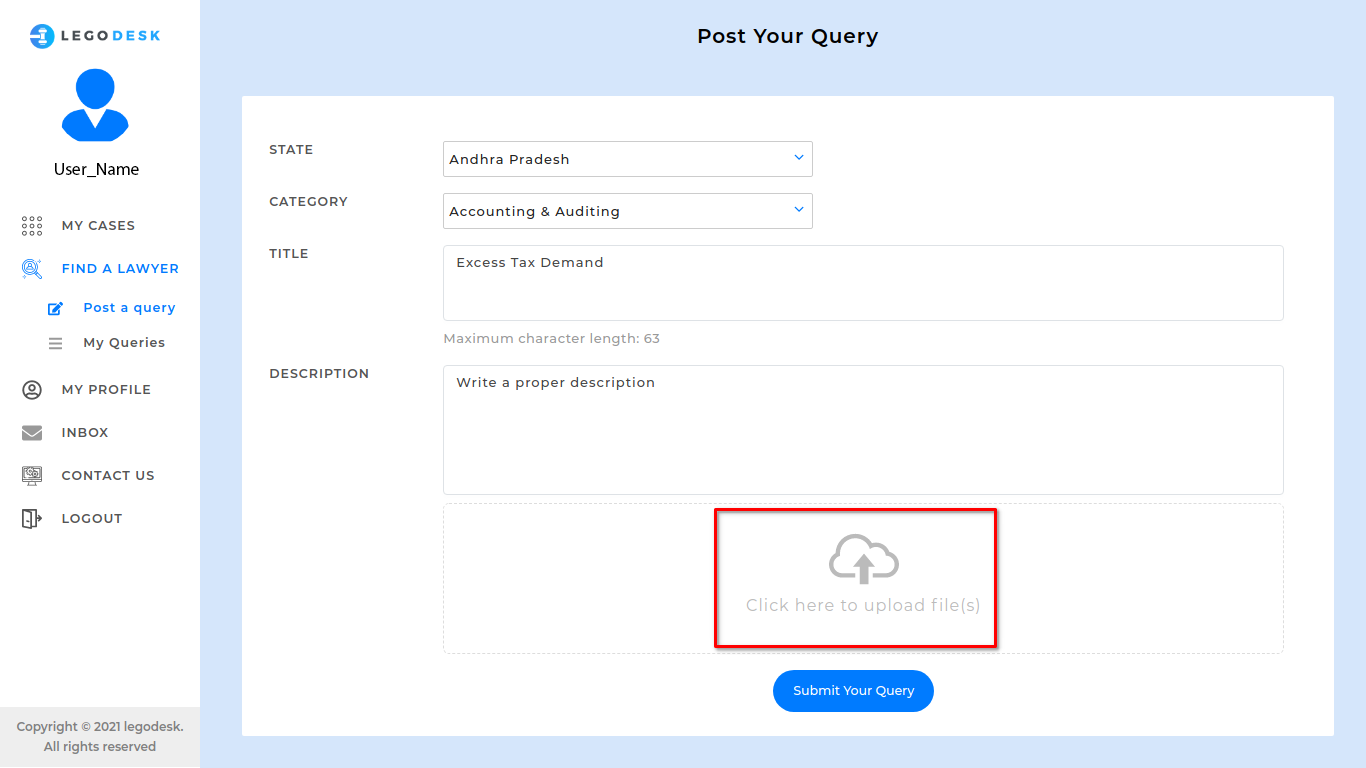 2. Select your state or the state you want to file your case in and also select its category.
3. Give an appropriate Title to your query. Keep in mind that a small and to-the-point Title helps a lot.
4. Fill in the description. Here you should elaborate your query, giving as many details as possible. 
5. Now you can also upload supporting files by clicking on Click to upload file(s).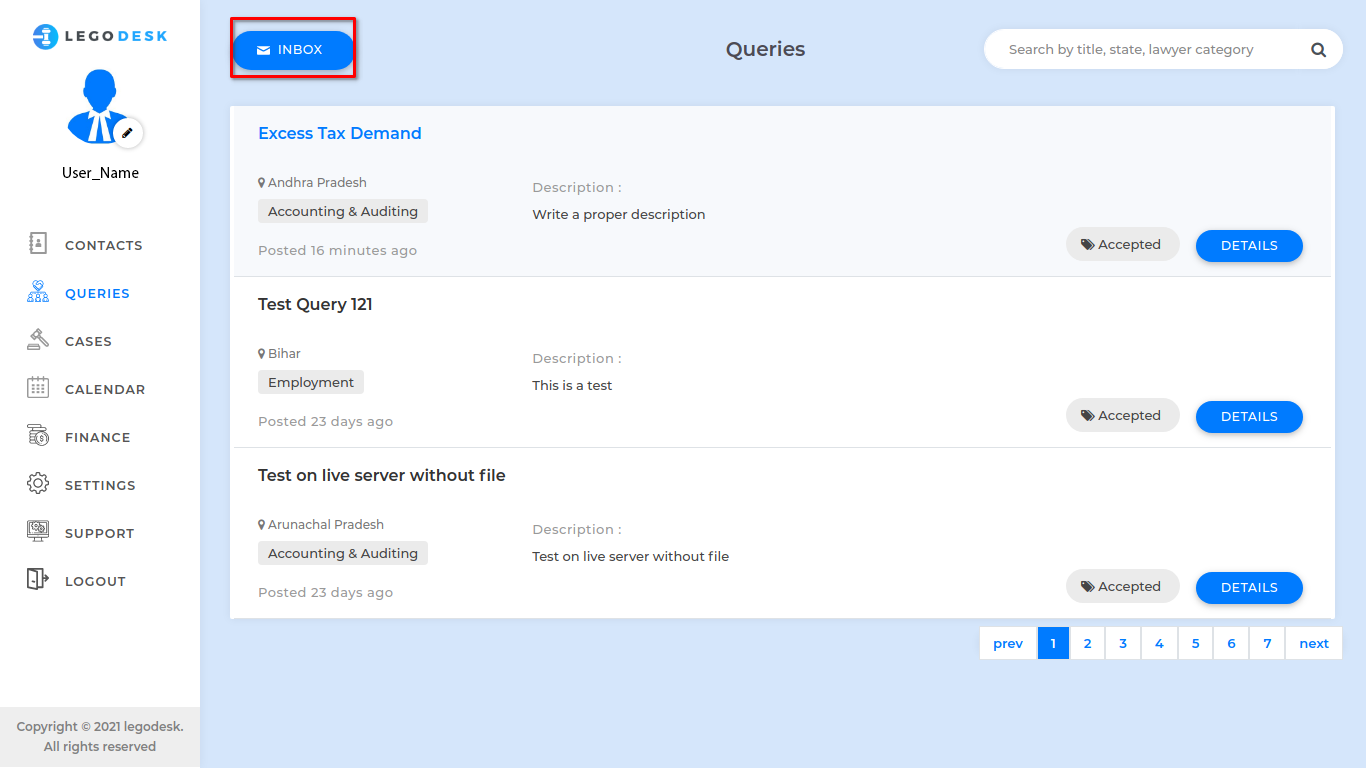 Send and Receive Messages from Lawyers
When a lawyer sends a message, you will receive an email. By clicking on the link in the email you will be directed to the conversation page directly. You can also find your conversation by logging in to your account.
1. From the sidebar select Inbox.
2. Now you will see a list of lawyers. Select the one you want to send or read a message.
We invite you to explore the free trial today!
The trial version is available for a month, and you may choose your plan later