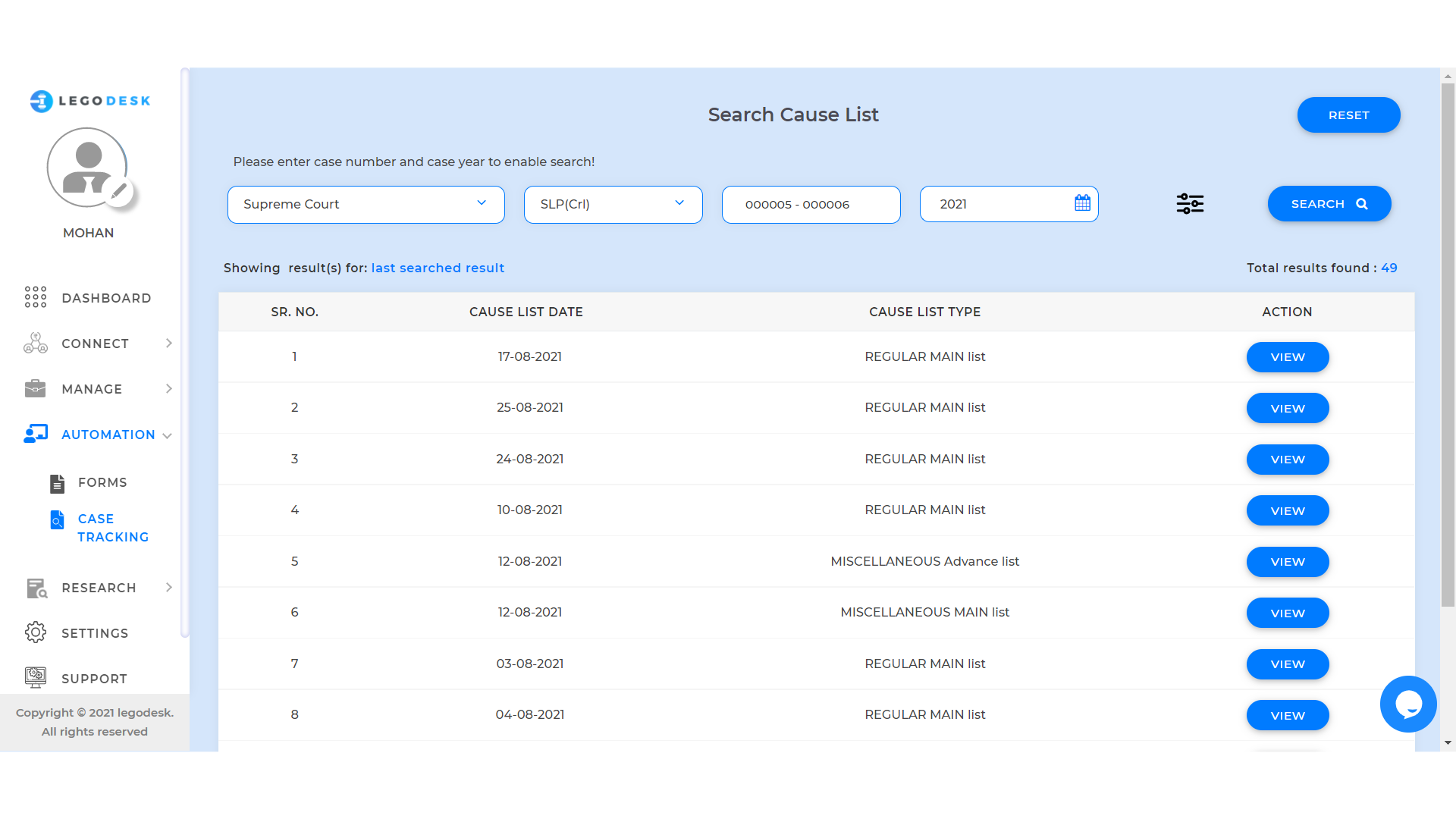 4. For Advanced search, select by name of Advocate, Petitioner, Opponent, Judge, Bench Name. 
5. Click the Search button.
6. The cause list will get listed.
You can find all-cause lists of the respected court appear on the page giving you the options of choosing the ones based on your requirements.
7. Select a cause list and click on the 'View' button.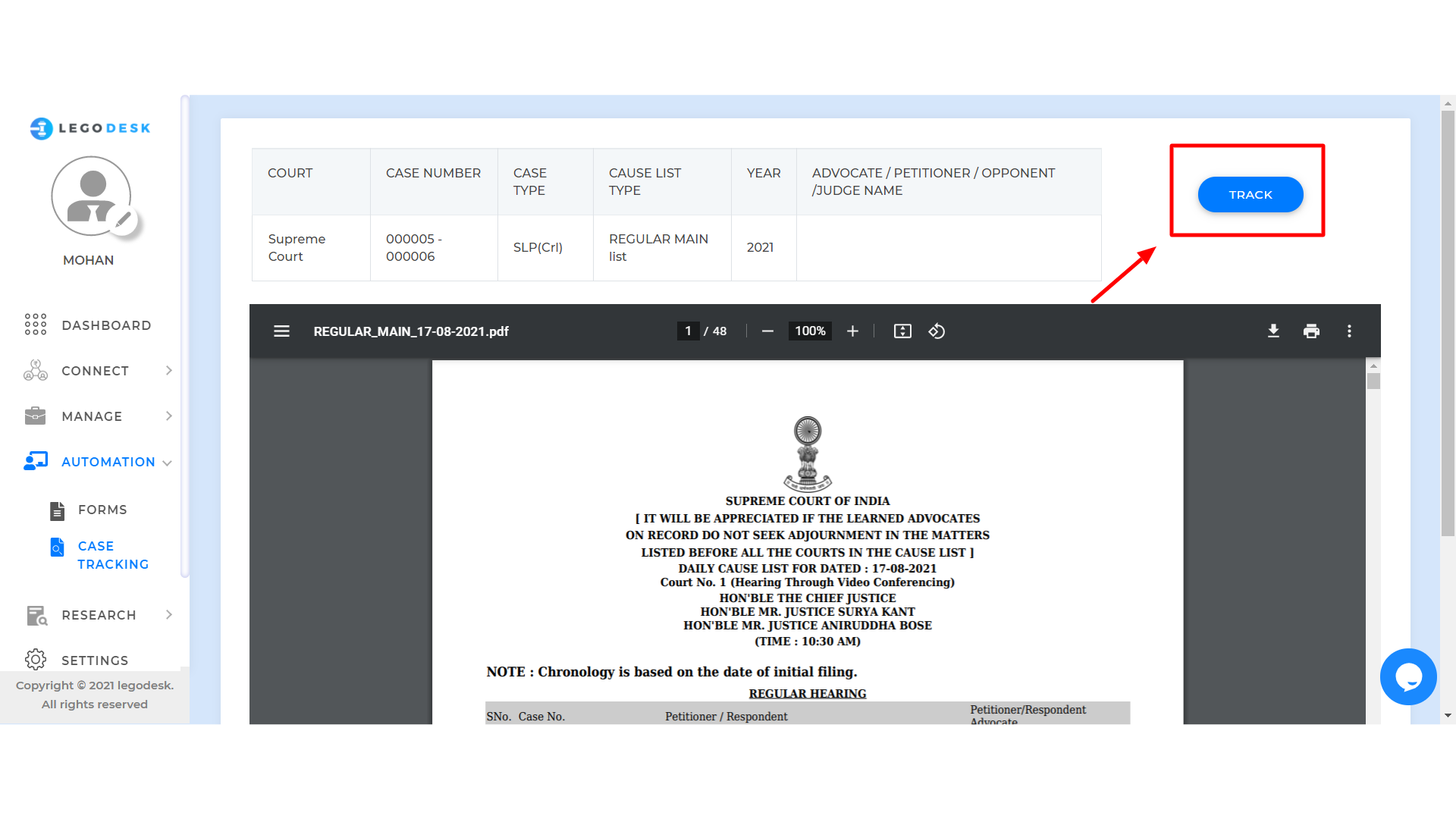 B. Tracking a Cause list
1. You can track new cases by visiting a cause list and clicking the 'Track' button which is on the top right corner of the page. 
2. On accessing the Track button, a pop-up schedule will appear on which you can find the calendar.
3. On the same calendar, there are also options for choosing start and end times for tracking that particular cause list. 
4. You can select a date on the calendar and then choose the start and end times.
5. After selecting, click the 'Save' button.
6. This will save the cause list into your Legodesk calendar.
We invite you to explore the free trial today!
The trial version is available for a month, and you may choose your plan later